Services
Go to Complex Respiratory
Complex Respiratory
When your physician recommends home respiratory care, you need to find a company that provides the equipment and expertise to help keep you feeling your best. Corner Home Medical's licensed respiratory therapists use the latest technology and advanced equipment to assist adults and children reliant on respiratory care.
Go to Durable Medical Equipment
Durable Medical Equipment
Corner Home Kids offers a full line of durable medical equipment. Products offered include complex respiratory equipment and supplies, complex rehab mobility, hospital beds, wheelchairs, bath & shower aids, wound care and urological supplies.
Go to Equipment Rentals
Equipment Rentals
Corner Home Kids offers rental and purchase options to hospitals and clinics statewide. For more information, please contact us at 763-540-6399
Go to On Call
On Call
Corner Home Kids is available 24/7/365. Follow these easy steps for after hour emergency calls. If you need immediate attention for a medical emergency always contact 911 first.
SPECIALIZED DIVISION OF CORNER HOME MEDICAL
Corner Home Kids is a specialized division of Corner Home Medical that focuses in the area of pediatric respiratory care and equipment.
The Staff at Corner Home Kids understand the importance of keeping your child in their home setting. Our goal is to make that a possibility by providing exceptional home health care to our pediatric population. Our specialized team of therapists and care coordinators will support you and your pediatric patients with exceptional care, education and training.
Second Quarter 2016

Second Quarter 2016

Second Quarter 2016
Our Team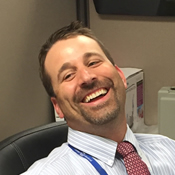 CHRIS NEUMANN
PEDIATRIC CARE SPECIALIST
Chris Neumann is an avid golfer and father to two teenage daughters. He has a passion for his patients and strives to be up to date on the latest technology in the field.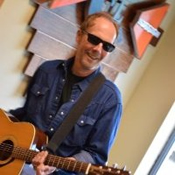 RUSS DRANGEID
CLINICAL EDUCATOR
Russ is a licensed RT, CRT, CPFT, NPS. He is very articulate and educates the nursing staff in charge for the patient's care, family members and other clinicians. He is extremely compassionate about what he does and it clearly shows in his day to day functions in the workplace and in the field.